"Here is where you can search through our site and find the show or movie just right for you. Here are some recommendations of new shows and movies we love that you may be interested in."
"The Missing is an eight-part UK drama series. It is broadcast simultaneously on British BBC One and American Starz television. Tony Hughes had the turning point in his life on a holiday to France with his wife and child. The holiday, which started well, turned into hell with the abduction of your children. Tony has been tracking down his child for years, thinking he might still be alive, and he's become a psychologically obsessed man. His marriage to his wife, Emily, has melted away in this psychological battle. Julien Baptiste, the French detective in charge of this case, is still pursuing his case, thinking that despite his retirement, the child may still be alive, and the father is still in contact with Tony.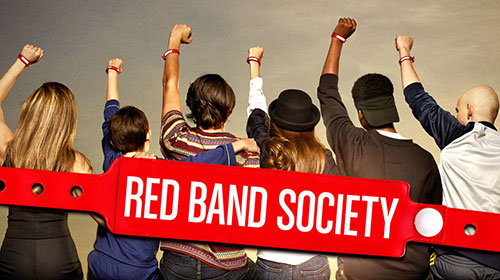 "The Red Band Society is a series of dark humor and dramas that airs on Fox television in America. Adapted for American audiences from the series "Polseres vermelles" in Catalonia, Spain. Set at Ocean Park Hospital in Los Angeles, the series is about the friendships and experiences of six young people in the children's section of this hospital. This series, which blends comedy and drama quite well, tells the story of hospital drama in a different language.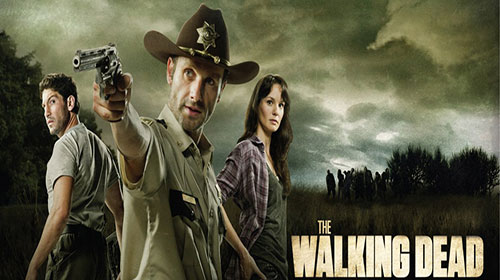 "The Walking Dead is a horror drama series that airs on AMC television in America. It is also broadcast on FX Turkey channel 4 days after the American broadcast in Turkey."


"The series tells the story of the whole world turning into a zombie after an epidemic and the relentless battle for life that survivors wage against these flesh-eating zombies."


"Rick Grimes is sheriff of a small town called King County. On a mission with his partner Shane, Rick is shot, seriously injured and falls into a coma. Months later, when he wakes up, he realizes there are no other living beings left in the hospital, or even in town. It won't be long before he encounters the zombie truth. His only hope is that his wife and child will be still alive, which he'll immediately begin to track them down."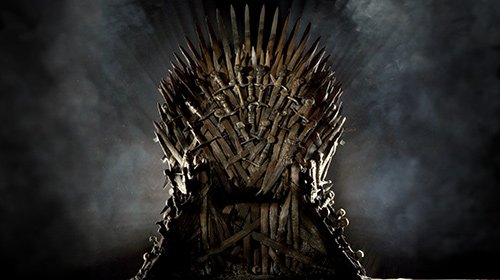 "Game of Thrones is a historical adventure series that began airing on HBO on April 17, 2011. It was transferred from the novel of the same name to television screens. The series, which is also broadcast on Cnbce in Turkey, is called Game of Thrones in Turkey.


The series takes place in cursed lands, where summers last for decades and winters for a lifetime. As cold and hard as the land they have rooted in, uncanny forces are gathering north of the Starks' stronghold, Winterbar, behind the Wall, which protects the Seven Kingdoms. Summoned south by his king and friend after a suspicious death, Eddard Stark finds himself among the dizzying intrigues of those who aspire to the Iron Throne. Unable to distinguish between his friend and his enemy, the truth and the lie, Eddard has no knowledge of the abyss on which he walked, nor of the dreams of power that flourished in the stone dragon eggs and on the backs of noble horses of the exiled Targaryen brothers, descendants of the Dragons. Winter comes with ominous omens for the Starks and their followers, as well as for the Seven Kingdoms.

In 2012, Peter Dinklage won the Golden Globe for best supporting actor.

Tags: Watch Game of Thrones, list of foreign series, watch foreign series, watch series, foreign series wallpapers, tv show wallpapers, most popular foreign series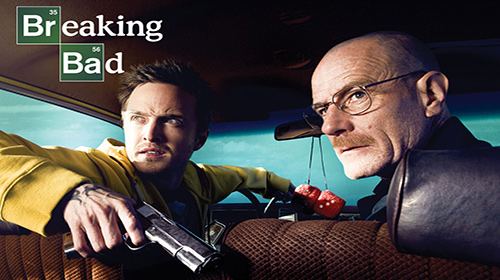 Breaking Bad is a drama series that also airs on American AMC television. We see Vince Gillian, who also produced The X Files. Walter White is a self-described chemistry teacher who lives in New Mexico with his wife, Skyler, and physically disabled son, Walter Jr. That all depends on Walter finding out he has terminal lung cancer. He's had two years to live. Walter turns out to be a different person after he learns he's going to die. He starts producing and selling drugs using his chemistry knowledge. His only goal is to earn the money to support his family after he dies. But things don't go as well as he hoped, things get out of hand. Breaking Bad is a successful series of dark humor and drama that won two Emmy awards, the Satellite award and the Writer's Guild awards in 2008. Click here to watch this series online: Watch Breaking Bad Tags: list of foreign series, watch foreign series, watch series, foreign series wallpapers, tv show wallpapers, most popular foreign series""
"After the devastating events of Avengers: Infinity War (2018), half of all life is snapped away by Thanos and the universe is in ruins.
With the help of remaining allies, the Avengers must assemble once more in order to undo Thanos's actions and undo the chaos to the universe, no matter what consequences may be in store, and no matter who they face.

Acting as the finale to the Marvel timeline, Avengers Endgame has been universally praised by fans and critics alike and as of 2021, it is the highest grossing movie of all time, bringing in nearly 3 billion dollars."
"In Marvel Studios' action-packed spy thriller "Black Widow," Natasha Romanoff aka Black Widow confronts the darker parts of her ledger when a dangerous conspiracy with ties to her past arises. Pursued by a force that will stop at nothing to bring her down, Natasha must deal with her history as a spy and the broken relationships left in her wake long before she became an Avenger."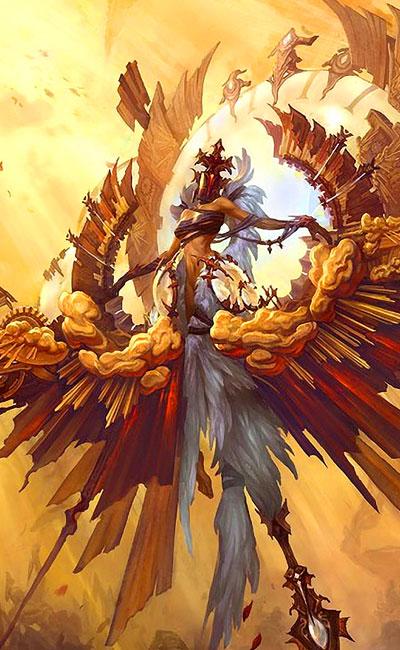 The majority of the story is set in and around the Aokigahara Forest, a forest at the northwest base of Mount Fuji in Japan known as a popular destination for suicide. Sara Price (Natalie Dormer), an American woman, receives a phone call from the Japanese police telling her that they think her troubled twin sister Jess Price (also Dormer) is dead, as she was seen going into Aokigahara Forest. Despite the concerns of her fiance, Rob, she journeys to Japan and arrives at the hotel where her sister was staying. At her hotel, Sara meets a reporter named Aiden. They drink together, and she tells him of her parents' death. In reality, her father killed her mother, then committed suicide, but she tells him they were killed by a drunk driver. Her sister saw the bodies, but she didn't look. Aiden invites her to go into the forest with him and a park guide, Michi, so she can look for her sister.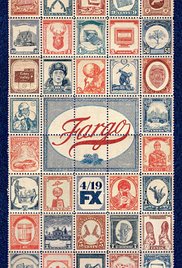 The all new "true crime" case of Fargo's new chapter travels back to 1979 in Sioux Falls, South Dakota and Luverne, Minnesota, where a young State Police Officer Lou Solverson, recently back from Vietnam, investigates a case involving a local crime gang and a major Mob syndicate. Helping him piece things together is his father-in-law, Sheriff Hank Larsson. The investigation will lead them to a colorful cast of characters that includes Karl Weathers, the town lawyer of Luverne, Minnesota. A Korean War vet, Karl is a flowery drunk blessed with the gift of gab and the eloquence of a true con artist. Joe Bulo, the front man for the northern expansion of a Kansas City crime syndicate. The new face of corporate crime, Joe's bringing a Walmart mentality to small town America. His number two is Mike Milligan. Part enforcer, part detective, Mike is always smiling - but the joke is usually on you. Bulo and his crew have their sights set on the Gerhardt crime family in Fargo, currently led by matriarch Floyd Gerhardt. With her husband at death's door, Floyd takes over the family business, frustrating her eldest son, Dodd Gerhardt. An impatient hothead with a cruel streak to match his ambitions, Dodd can't wait for both his parents to die so he can take over and expand their business from kingdom to empire. Bear Gerhardt is the middle son, an intimidatingly large man who, although inarticulate, is the most decent of his clan. Rye Gerhardt, the youngest of the Gerhardt clan, views himself as a big shot, but in reality he's just a small dog who barks big.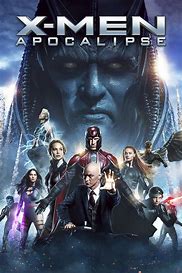 Since the dawn of civilization, he was worshiped as a god. Apocalypse, the first and most powerful mutant from Marvel's X-Men universe, amassed the powers of many other mutants, becoming immortal and invincible. Upon awakening after thousands of years, he is disillusioned with the world as he finds it and recruits a team of powerful mutants, including a disheartened Magneto, to cleanse mankind and create a new world order, over which he will reign. As the fate of the Earth hangs in the balance, Raven with the help of Professor X must lead a team of young X-Men to stop their greatest nemesis and save mankind from complete destruction.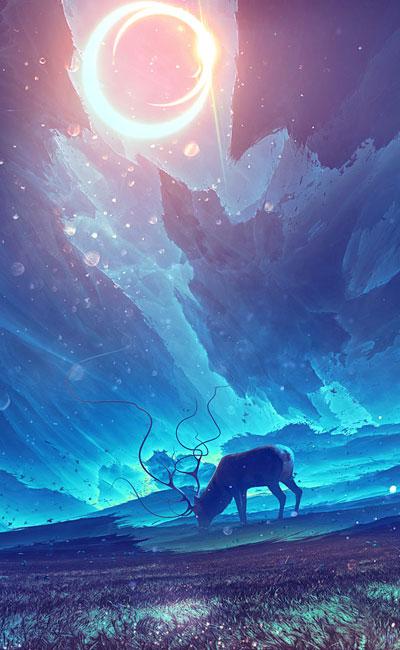 While exploring uncharted wilderness in 1823, legendary frontiersman Hugh Glass sustains injuries from a brutal bear attack. When his hunting team leaves him for dead, Glass must utilize his survival skills to find a way back home while avoiding natives on their own hunt. Grief-stricken and fueled by vengeance, Glass treks through the wintry terrain to track down John Fitzgerald, the former confidant who betrayed and abandoned him.